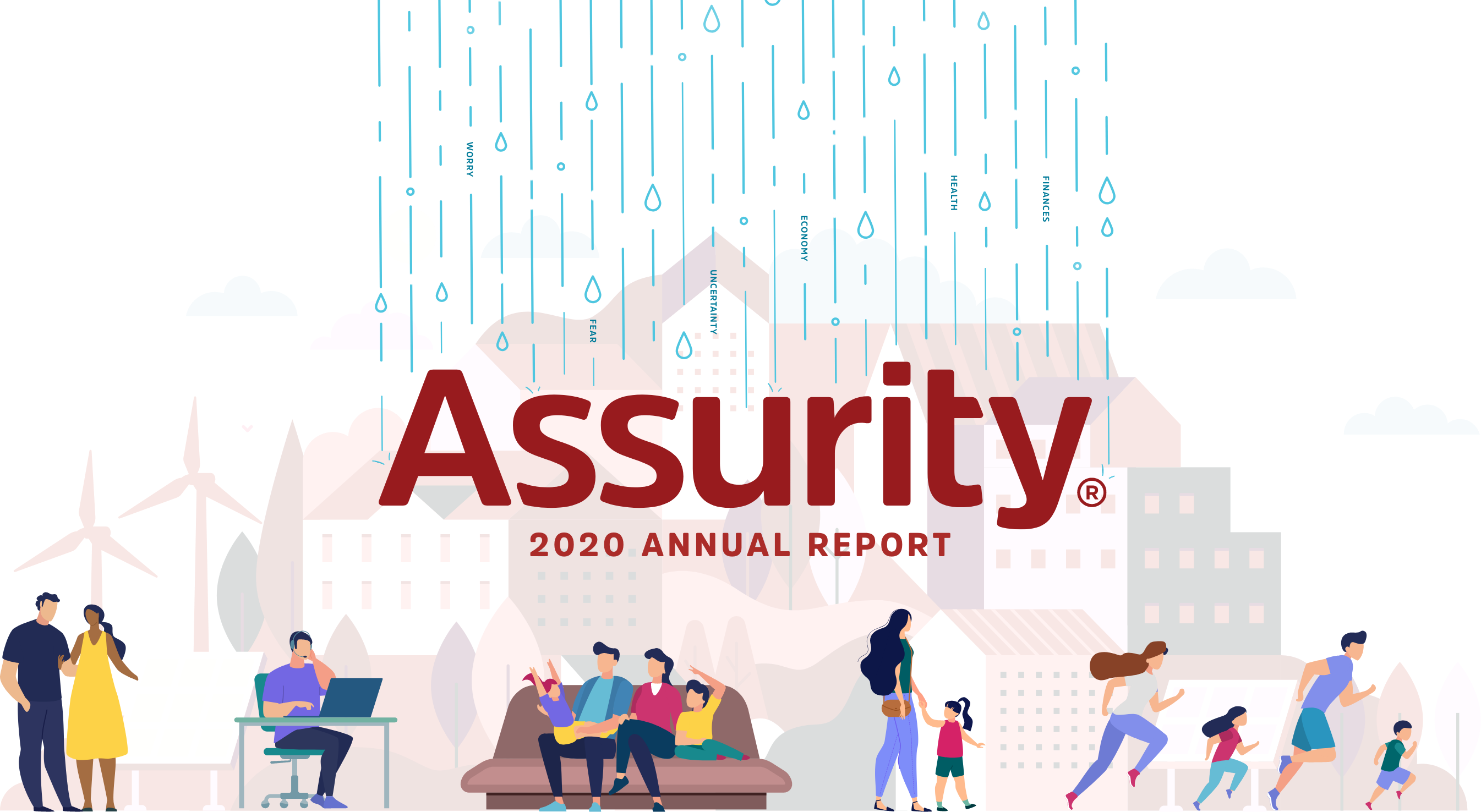 When Protection Matters Most
2020 humbled humanity in so many ways. It reminded us the future is unpredictable. It reminded us of our deep interconnectedness. It reminded us of the importance of health and financial protection and well-being. Operating from a position of record financial strength, Assurity stood ready to extend a hand in support of new and existing customers with better ways to help them protect those they love.
Read our Annual Report to learn how Assurity's proven ability to thrive in difficult times guided us through a year when protection mattered most.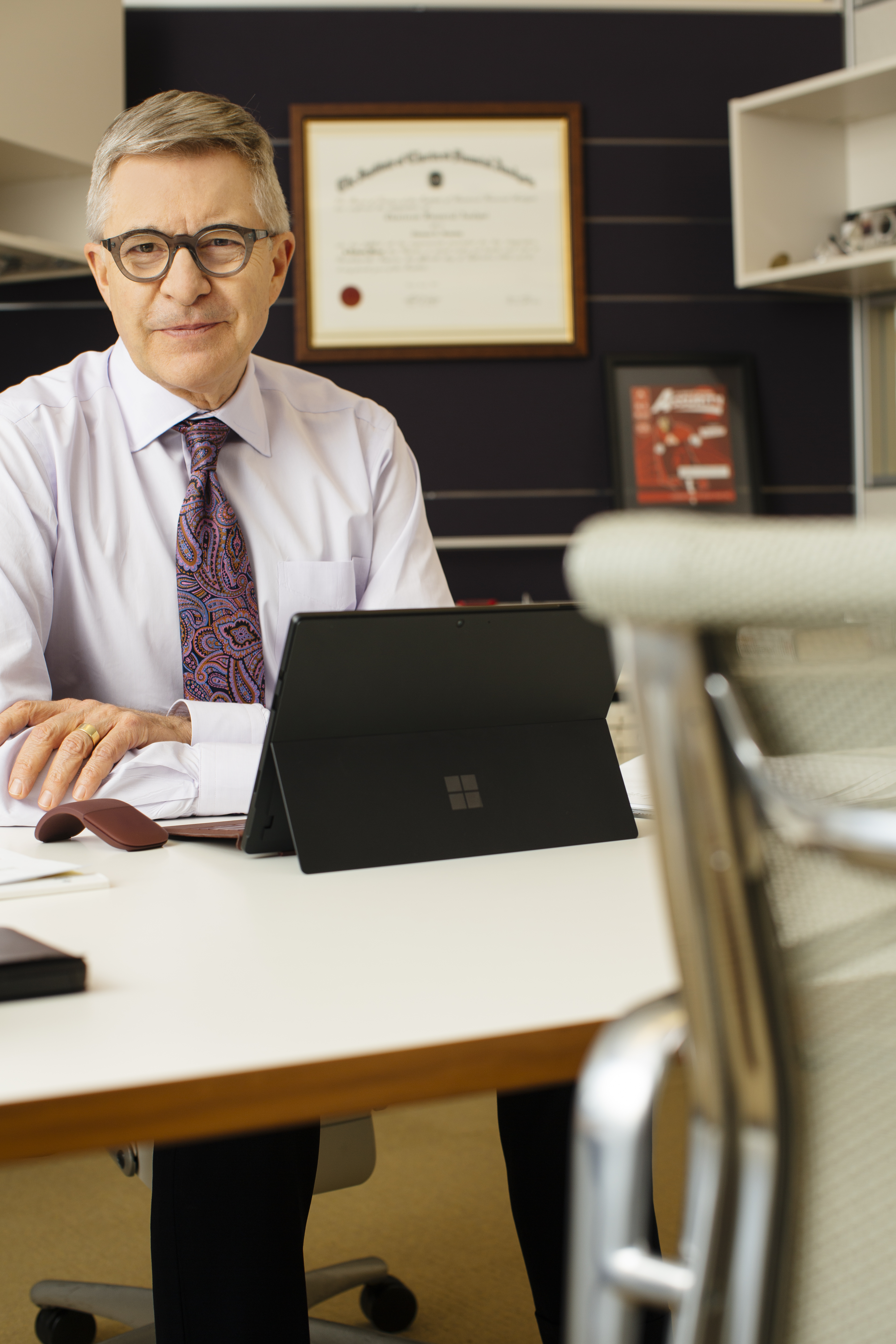 Dear Fellow Policyholders and Friends,
In 2020, the COVID-19 pandemic overtook all of our lives, presenting unprecedented medical, economic and human challenges. It's been a year unlike any other in modern history. During my 45-year tenure in the financial services industry, I've never experienced a crisis of this proportion – one that forced us to adapt to a drastically different operating environment nobody could have anticipated when the year began. We were hurled into the worst recession since the 1930s. Unemployment peaked at 14.7% in April and the U.S. economy suffered its poorest period ever in the second quarter with GDP falling by 32.9%. Interest rates fell precipitously – the 10-year U.S. Treasury rate began the year at 1.92% and hit a low of 0.52% in early August.
Although faced with a very difficult situation, I want to discuss how three of our corporate values have helped us navigate this period and lay the groundwork for greater success in the future....
The first value I want to highlight is Integrity. In Assurity's Mission & Values Statement, it is defined as: "doing what's right; being transparent, worthy of trust and of unquestioned financial strength."

In 2020, the company celebrated its 130th year in operation. Since 1890, we have continually built our financial strength so we are there when our policyholders need us the most. In 2020, despite the pandemic, we added to our financial strength. Our capital grew by 7.6% to a record $417.3 million. Our capital to asset ratio was at a record high, and our risk-based capital ratio was a robust 583%.

While the economy experienced a severe contraction, our investment portfolio performed very well. Unlike many in our industry, we booked net positive capital gains. Our financial strength at the end of 2020 was the strongest in our 130-year history.

The second value I want to highlight is Connectedness, which we define as "emotional engagement with customers and coworkers."

As a mutual insurance organization, we are rooted in the simple concept of people coming together to help protect one another in times of need. The pandemic has made real for so many of us the need for financial protection due to the vicissitudes of life. 2020 humbled us in so many ways. It reminded us the future is unpredictable. Although we feel so badly for the families who have experienced loss, we were proud to have provided benefits to our policyholders of almost $137 million. This exceeds our 2019 benefit payments by over $15 million. Unfortunately, the pandemic has caused an unprecedented loss of life in our country. We cannot erase the pain and suffering many have experienced this year, but we can help people get through these difficult times by helping to ease their financial burden.

The final value I want to highlight is Agility. It reads as follows: "nimbleness; ability to act quickly and decisively."

We truly lived this value in 2020. We believe the advantage always goes to nimble companies that are able to transform themselves. As the pandemic took hold last March, we wanted to protect our associates, so we transitioned to having 90% of them work from home. Fortunately, we had previously invested in the technology to make this possible.

Much has been written about COVID-19 accelerating the pace of change. It caused businesses to accelerate their digital and online plans. It did for us at Assurity as well. We developed new ways to accomplish our work and provide continued good service to our policyholders and distributors. We have also accelerated our plans to provide our policyholders and distributors a complete digital experience. As Andy Grove, the much-celebrated CEO of Intel, once said, "Bad companies are destroyed by crises; good companies survive them, and great companies are improved by them." At Assurity, the coronavirus pandemic has improved us.

2020 represented my 30th year with the company, 25 of which as CEO. Our board of directors and I have worked closely over time to ensure we have a thoughtful plan in place to identify my successor. In 2021, we have initiated this plan.

I am proud and thankful for the way the entire Assurity team stepped up in 2020 to address this crisis. Our focus was to meet our customers' needs while keeping our associates safe and supporting our community during these challenging times. I'm pleased we were able to accomplish this while positioning the company for greater success in the years ahead.

Sincerely,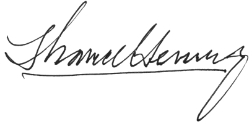 Thomas E. Henning
CLU, ChFC, CFA
Chairman, President, CEO
Read more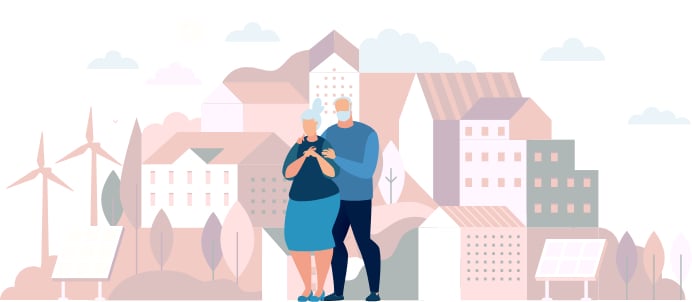 Meeting the Moment
Assurity responded to the challenges of 2020 with a sense of urgency and a commitment to doing what's right. By always being prepared and able to adapt and change with the times, we ended 2020 in the strongest financial position of our 130-year history.
Here's what we accomplished:

With almost $137 million provided in benefits to our customers, we continued to provide protection when it matters most.

Our Worksite team's strong momentum led to another year of sales growth.

Assurity was named one of the top three carriers in Newsweek's 2021 America's Best Customer Service Companies in the life insurance category.

Over the prior year, our net income increased by 6%, while our surplus and asset valuation reserve grew by 7.6% — a record high.

From introducing new e-apps and quoters to expanding our enrollment capabilities, we've made insurance easier than ever – for customers and distributors alike.

Our risk-based capital (RBC) ratio remains strong at 583%.
$274.6 million
DIRECT PREMIUMS AND DEPOSITS
$2.6 billion
TOTAL ASSETS
$417.3 million
TOTAL SURPLUS AND AVR*
15.8%
SURPLUS & AVR* (AS A PERCENTAGE OF ASSETS)
$23 billion
LIFE INSURANCE IN FORCE
$10.2 million
CUSTOMER DIVIDENDS PAID
$136.8 million
BENEFITS TO CUSTOMERS
583%
RISK-BASED CAPITAL (RBC) RATIO
* AVR = Asset Valuation Reserve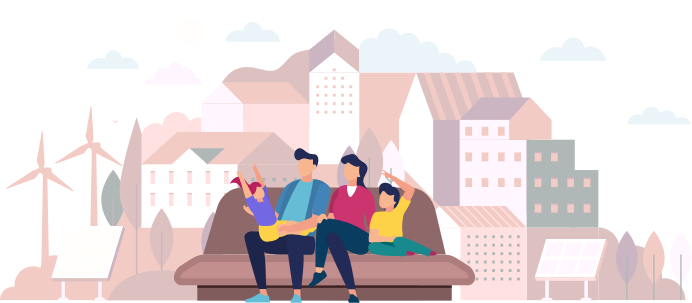 Coming Together
In a year that kept us all apart, we were reminded of our human need to engage with others, and learned how to do so in new ways. Our interconnectedness was never more apparent as we looked to extend generosity and service in both familiar and fresh directions.
A Commitment to Community
$187,000
DONATED TO THE UNITED WAY
$30,000
DONATED TO THE LINCOLN PUBLIC SCHOOLS COVID-19 RESPONSE FUND
$15,000
DONATED TO FEEDING AMERICA
300+ meals
DELIVERED BY ASSOCIATES THROUGH MEALS ON WHEELS
2,000+ masks
DONATED TO BRYAN HOSPITALS
2
MAJOR TRAIL PROJECTS FUNDED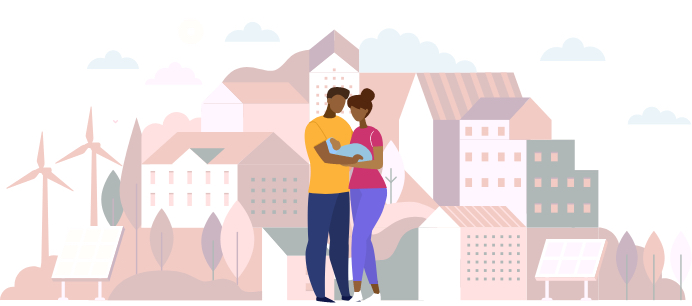 Work is Where We Are
In 2020, businesses everywhere had to adapt to a socially distanced world. From homes throughout the area, our associates maintained the trusted service levels we're known for, while working to make insurance easier for our customers.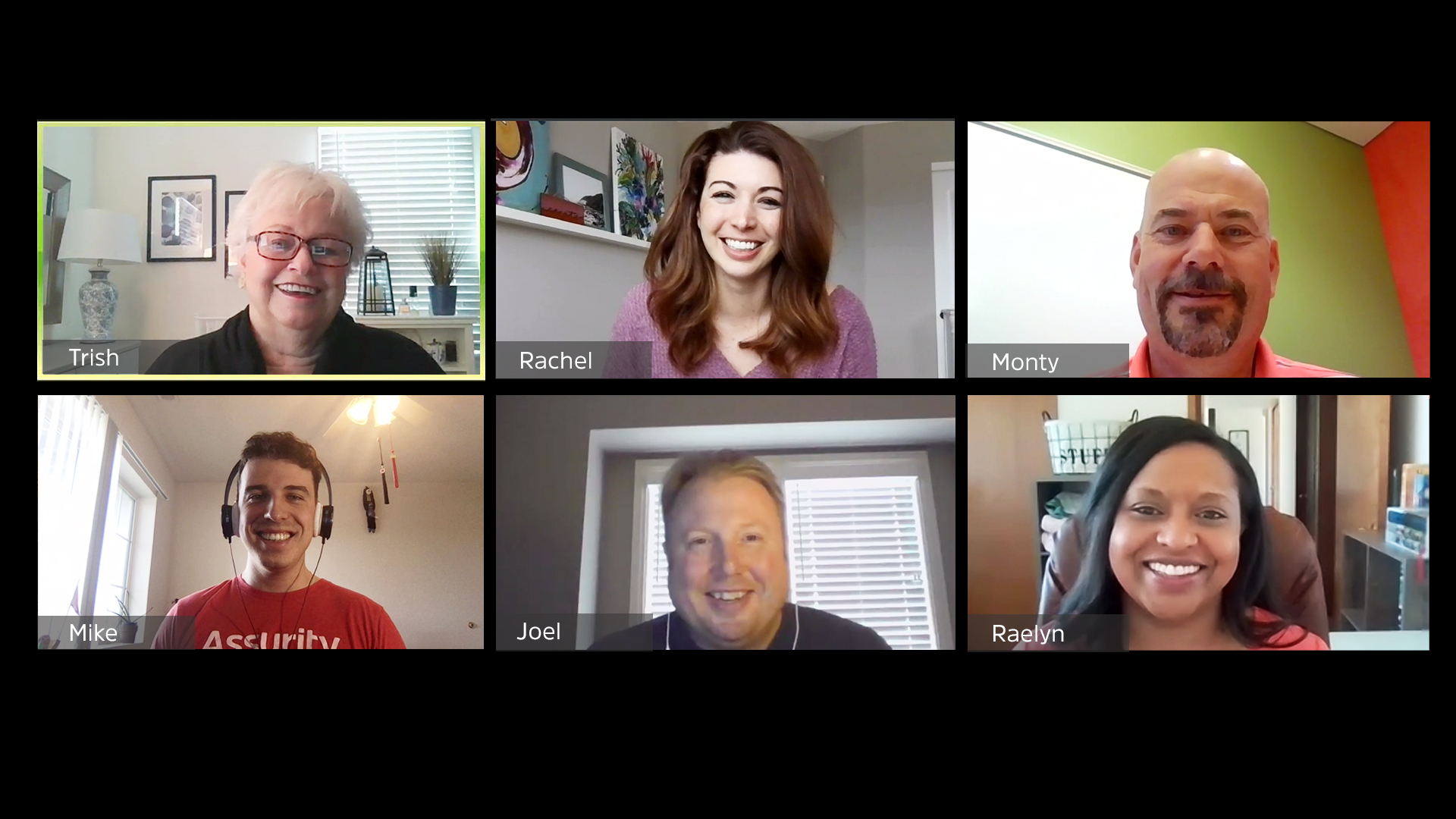 Within a week in March, we shifted 90% of the Assurity workforce from our headquarters to their homes. As a tight-knit, engaged community, we continued to work hard for our customers – and for each other.
Our Leadership
The diversity of talents and backgrounds of our board of directors helped us successfully navigate these unprecedented times.
From left, board members: David S. Graff, Ryan D. Downs, Mark E. LeBaron, Kathleen A. Farrell, Lyn Wallin Ziegenbein, Thomas E. Henning, Steven D. Erwin, Angela L. Muhleisen, Caren L. Hamilton and William R. Cintani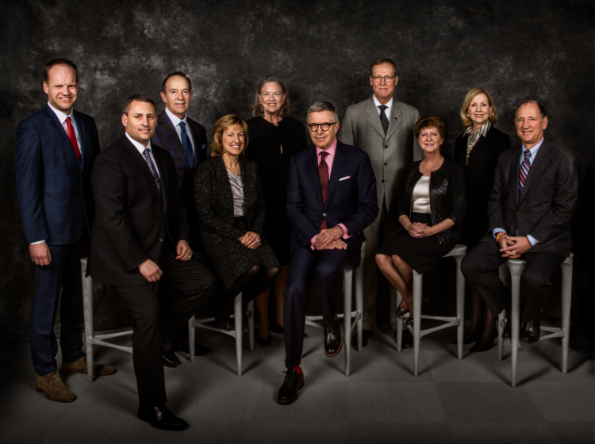 Thomas E. Henning, CLU, ChFC, CFA
CHAIRMAN, PRESIDENT & CEO, ASSURITY LIFE INSURANCE COMPANY, LINCOLN, NEBRASKA
Angela L. Muhleisen
PRESIDENT & CEO, UNION BANK & TRUST COMPANY, LINCOLN, NEBRASKA
Steven D. Erwin
RETIRED PRESIDENT, NEBRASKA WESTERN IOWA/U.S. BANK NATIONAL ASSOCIATION, LINCOLN, NEBRASKA
Ryan D. Downs
FORMER CEO, PROXIBID, OMAHA, NEBRASKA
Lyn Wallin Ziegenbein
EXECUTIVE DIRECTOR EMERITA, PETER KIEWIT FOUNDATION, LINCOLN, NEBRASKA
Marc E. LeBaron
CHAIRMAN & CEO, LINCOLN INDUSTRIES, LINCOLN, NEBRASKA
Kathleen A. Farrell, PhD
DEAN, COLLEGE OF BUSINESS, UNIVERSITY OF NEBRASKA-LINCOLN, LINCOLN, NEBRASKA
William R. Cintani
PRESIDENT & CEO, MAPES INDUSTRIES, LINCOLN, NEBRASKA
David S. Graff
CEO, HUDL, LINCOLN, NEBRASKA
Caren L. Hamilton
AUTO DEALERSHIP EXECUTIVE, BELLEVUE AND KEARNEY, NEBRASKA
SENIOR LEADERSHIP
Thomas E. Henning,
CLU, ChFC, CFA
CHAIRMAN, PRESIDENT & CEO
Susan L. Keisler-Munro,
FSA, MAAA
Senior Vice President, Chief of Operations
Todd W. Reimers,
CLU, LLIF
Senior Vice President, Chief Marketing & Sales Officer
VICE PRESIDENTS
Susan M. Becker
Jared I. Carlson
John R. "Jack" Douglas
Kevin G. Faltin
Jill D. Fiddler
David D. Lockwood
Eric L. Otterstein
Scott A. Zagurski
SENIOR DIRECTORS
Tara D. Benson
Douglas I. Blum
Kevin W. Hammond
Steven H. Hill
Victor D. Weber
Brett D. West
DIRECTORS
Steven J. Coleman
Eunice J. Cramer
Amanda L. Crume
Jason L. Damme
Heith L. Fulmer
Michael J. Harshman
Timothy S. Janousek
Mitch K. Lee
Mary L. Lenners
Jenny L. Oelke
Susan M. Otterstein
Bruce K. Scheiber
Apandeep Singh
Nicholas A. Stremlau
Bridget E. Tupa